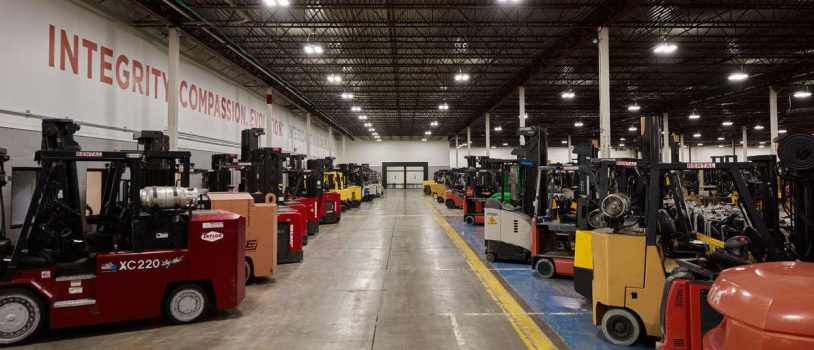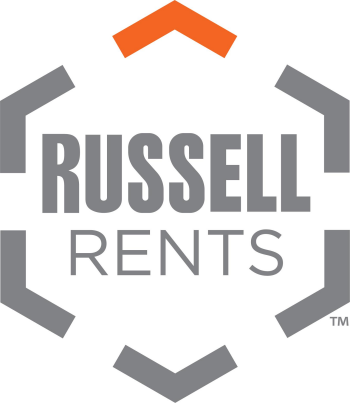 The Benefits of Re-Renting Material Handling Equipment
Renting out material handling equipment can be a profitable operation. But there are times when you can gain even more benefit by re-renting from another specialized vendor. Russell Rents® gives you high quality, affordable re-rental prices, and the assurance of knowing that you are getting the most expertly maintained rentals in the industry. Below are just some of the benefits of renting from us.
Impressive Profit Margins
When re-renting, one key feature that you need is a price point that you can mark up for a profit. At Russell, we have a large inventory of rentals, which allows our prices to be more competitive than other rental agencies. Due to our fairly priced rentals, you can mark up your re-rental and still be competitive in the industry when you work with us. Not many other rental companies can afford to offer the same lower rental rates to pass along to their customers.
Expanded Inventory and Accessibility for Customer Satisfaction
At Russell Rents®, we keep over 400 rentals in our inventory so that we can meet the demand of Northeast Ohio and the surrounding area without any shortages. When you re-rent, you want to work with a company that can deliver when you need it most. We will make a favorable impression on you. Beyond that, we know it is important for your customers to rely on you to have the right handling equipment on-hand when they need it most.

The benefit of having access to a large inventory is that leveraging our equipment for your rental fleet will expand your ability to offer more to your customers. That way, you won't have to turn away a customer because you don't have what they need.
High-Quality and Well-Maintained Equipment
When you re-rent, you take on the reputation of the rental company that you use. If the rental company has poorly maintained or old machinery, it will reflect badly on you. All of our equipment is expertly maintained and serviced when needed. We also have many types of attachments, so you can rent everything to suit your customers' needs.
No Need to Invest in Expensive Equipment to Expand Your Fleet
When you have a rental company, building your fleet can take a lot of capital. But as anyone in the business world knows, it takes money to make money. You can't grow and expand if you can't supply the market you serve. Partnering with Russell Rents® is an excellent way to avoid the expense of having to purchase new machinery. It also cuts down on the amount of major repairs and maintenance that need to be done when you own the machinery. For long-term rentals, you are only responsible for minor repairs and preventative maintenance. In effect, we assume the costs, and you reap the profit. Furthermore, you don't have to worry about having extra warehouse expenses to store your equipment when it isn't rented out.
Shorter Lead Times Due to More Inventory
If you can't meet the needs of your customers, they'll go somewhere else. That is just a fact. We do our best to have a large number of options so that you have the machinery available when your customers need it. Your customers will appreciate it, and they'll realize that you are their dependable choice for the future.

Russell Rents® takes pride in helping our customers with re-rental options to save them money, increase their bottom line, and decrease their overall responsibilities and headaches. Contact us today to discuss how we can help get your re-rental relationship with us set up and on the path to profitability.